News archive for January 2018
Despite being common these tiny critters are barely seen yet are capable of causing substantial damage to lawns and gardens.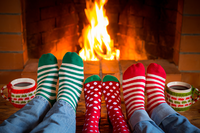 The cold winter weather is driving the pests away from the wintery outside and into our warm cosy homes! Here are a few tips on which pests you should look out for and how to prevent infestations as we begin 2018.