Do Not Let Sleeping Bugs Lie!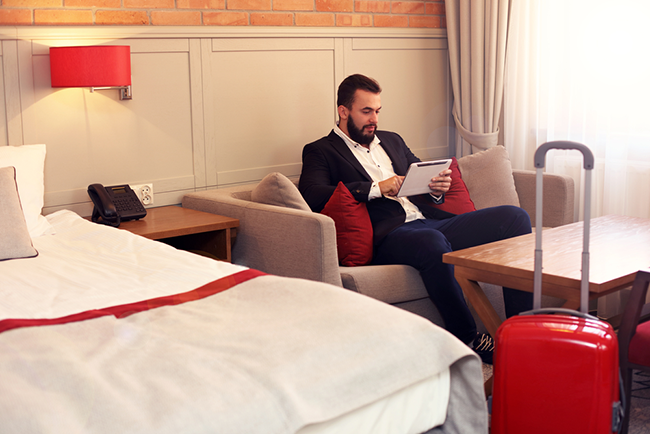 A Bed Bug infestation is not something that should be ignored. Reports show that cases of Bed Bug infestation have increased by 20% in the last 6 years. Areas most affected in the UK are London and the Southeast with pest controllers reporting a whopping 108% increase in call outs for Bed Bug problems.
Is International Travel Responsible?
Back packers and travellers return with infested luggage and unknowingly transport the Bed Bugs back to their own property. It is estimated that 90% of Bed Bug infestations originate from luggage. These blood sucking hitch hikers also appear to be becoming resistant to some methods of treatment. This is due to the development of a thicker exoskeleton which can increase their resistance against some insecticides.
With only 20% of people exhibiting a reaction to Bed Bug bites, bites alone are not the only indicator of their presence.
A Bed Bug can survive months without a meal and can survive extremes in temperatures so professional treatment is always necessary.
How to spot a Bed Bug
They are reddish brown and the size of an apple seed. They have six legs and an oval body with a tapered tail.
They are usually flat unless they have fed - this will increase their body weight by 200%!
They do no fly or jump. They crawl from furniture to host. Their preferred spots are mattresses, box springs and bed frames. However lamps, curtains pictures and plug sockets
are also recognised hiding places.
A smell of rotten raspberries often is present with a Bed Bug infestation.
They can develop from egg to adult in as little as 6 weeks! Each Bed Bug can produce up to 500 eggs in their lifetime.
They will feed of people for up to 10 minutes and usually remain within 8 feet of their chosen human host.
Frequent inspection of rooms, curtains, rugs and bedding is essential in identifying a problem with Bed Bugs.
It is essential that you seek professional advice if you suspect a Bed Bug problem
Hotels, residential homes, hospitals and schools are all common breeding areas for Bed Bugs and can become a costly problem if untreated and identified by a member of the public. Loss of revenue through damage to brand reputation and a decline in visitors paired with replacing all infested furniture and carpets etc can make a Bed Bug problem a big problem!>
We can help whether your problem is residential or commercial.
Call us today on 0800 158 3885