Keeping Pests Away in the Colder Months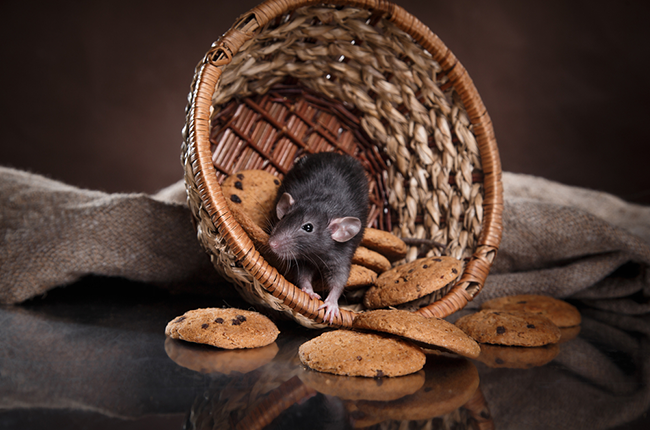 So it is that time of year again when we shall soon all begin rifling through garages and lofts to fetch down the Xmas decorations ahead of the festive period but what if you find more than just tinsel and baubles amongst your boxes of festive cheer?
Squirrels, mice and rats can all cause significant damage to items stored in lofts. As the weather becomes colder many creatures hibernate, however Rats & Mice seek out a warm cosy environment to spend their winters and more often than not this is people's homes.
These guests are not the most convenient of household companions and some of their habits leave a lot to be desired. Gnawing holes in woodwork, damaging wiring and nesting in your property is not only unsightly and costly but the damage to electrics can be extremely dangerous!
Pests can get into homes in a number of ways, including through gaps around pipes and vents, or gaps in the eaves and roof edges so rat proofing your property over the winter is essential. Keeping your sewers and drains in good order and drain covers closed or replaced if damanaged will prevent pests entering your property via pipe work. Keep your lofts well ventilated, clean and dry.
We understand that as the holiday fun begins and increasing number of visitors are welcomed there also comes an increase in waste and rubbish.
To remain pest free and to discourage pests from your home, remove extra rubbish and store any waste contains food or potential nesting materials (wrapping paper, cardboard etc) securely and away from your property, if possible.
Remember to check your compost heap whilst you are chucking in your leftovers, these are attractive nesting areas for hungry pests! If you are storing extra food for xmas make sure this is sealed and secure too as they can contaminate with urine droppings and hair! Not much of a xmas treat!
Keeping your garden tidy helps too. Trim back hedges and overgrown trees to prevent pests gaining entry to your roof and upper floors.
Follow this advice and not even a mouse will be stirring in your house this winter!