Oh Deer Be Safe On The Road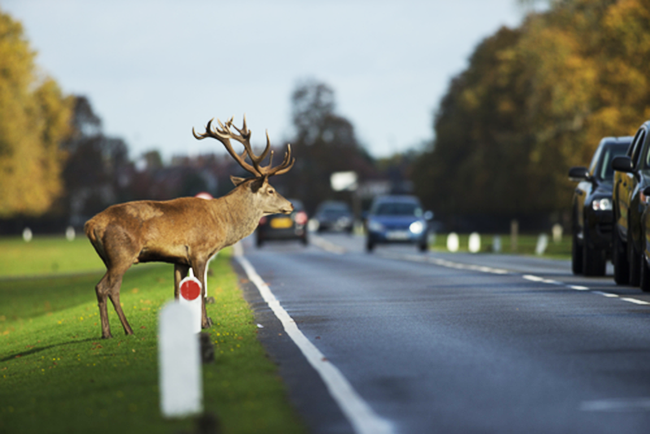 There are six main species of deer living in the wild in Britain, Red deer, Roe deer, Fallow deer, Sika deer, Reeves's muntjac, and the Chinese water deer with an estimated combined population of over 1.5 million!
Every year it is estimated that 75,000 deer are involved in vehicle collisions costing owners £17million in car damage and sadly resulting in the deaths of 20 people annually.
With the deers breeding or rutting season at its peak in October deer are more active and with male deer brimming full of testosterone they are highly aggressive. Deer activity peaks at dawn and dusk which will coincide not so conveniently with rush hour, this increases your chances of a collision – something best avoided when you take into account a healthy stag could weigh up to 340kg that's over 50 stone!
Road Safety organization GEM Motoring Assist is urging drivers to take extra care in areas where deer are common. For example deer accident hotspots include the A134 in Thetford Forest, A22 in Ashdown Forest, B4506 in Ashridge Forest, A4136 in the Forest of Dean, and M27 between Southampton and Portsmouth.
So let's take a look at a few simple tips to reduce your chance of experiencing a collision with a deer.
Check for deer warning signs and reduce your speed accordingly in the event you may encounter a deer or wild animal.
Remember deer are most active at dawn and dusk so be extra vigilant whilst travelling at these times.
It's unlikely to be a single deer there may be more following, so keep speed reduced and keep an eye out for others.
Be prepared to stop as swerving to avoid a deer could lead to a collision with another vehicle.
Stay safe on the roads!