Wasps and Bees in The South of England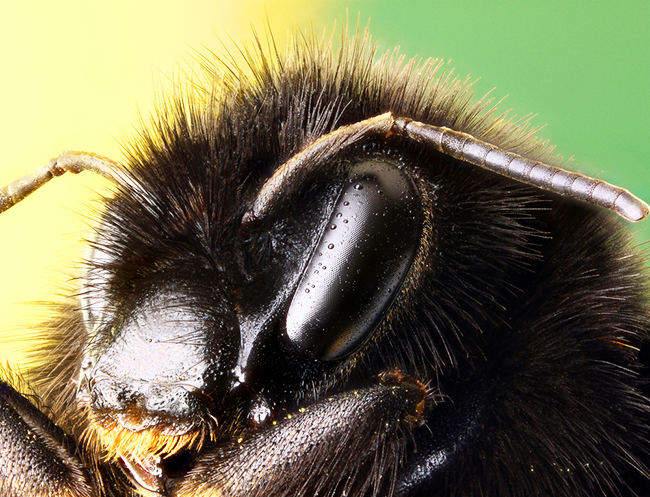 Recently in the news there has been a number of stories documenting swarms of bees in southern England. In the past month alone residents and tradesmen in Chichester have had to take cover as Bees swarmed around a local pub terrifying all those dining alfresco!
In Kent a 20,000 strong swarm of bees were holding a mini hostage as their queen had taken refuge under the bonnet of the vehicle! Police were also called to a swarm of bees targeting a pizza delivery bike and box in Fulham.
So why do they swarm and should we be as afraid of them as we are the dreaded wasp who itself has had its fair share of negative press of late due to invasions of non native species to the UK.
The months between April and July are peak house-hunting season for bees this is the time when the old queen vacates the nest to find a new home as the colony has expanded and the time has come for a new queen to hatch and take over.
The difference between Bees and Wasps?
As Bees are pollinators, they have hairy robust bodies with flat legs which are ideal for distributing pollen form one plant to the next. The Honey bee and the Solitary bee have short furry hair with the Bumble bee having long furry hairy body, with all 3 varying in colour. All 3 are reluctant to sting and are widely considered much more gentle natured than wasps with the Honey bee dying shortly after stinging.
This is due to their stingers being attached to their digestive tract so as the sting is released they sustain severe trauma leading to death!
Wasps have streamlined bodies for hunting, with little or no hair appearing smooth and shiny bodied. A wasp will sting readily and repeatedly however a hornet will only sting when provoked but did you know it also has the ability to bite? Wasps are predators. While occasionally feeding on nectar or pollen, their diet also consists of insects, flies and caterpillars and in the case of the Asian Hornet their diets also contains Honey bees!
Wasps frequently build their nests indoors, both in attics and inside houses. Most of the time nests are built in lofts, sheds, gardens and garages but they have been known to nest in more active areas of a property. However hollow trees, roofs, wall cavities soft soil and even cement are chosen nesting locations for Bees who build their nests out of wax cells that they create and build on top of each other.
A wasp's nest consists of one or more rounded combs made of a papery pulp created by chewing up wood fibres with their own saliva. Usually wasps do not swarm unless aggravated and protecting their own nest.
We suggest should you encounter bees or wasps stay calm and retreat quietly until they are out of sight. Do not attempt to deal with a swarm yourself and do not irritate the creatures by attempting to treat the swarm or nest with aerosols or homemade removal method this will just exacerbate the situation! Just call a professional who can remove them safely.